Aloha from the Souza family!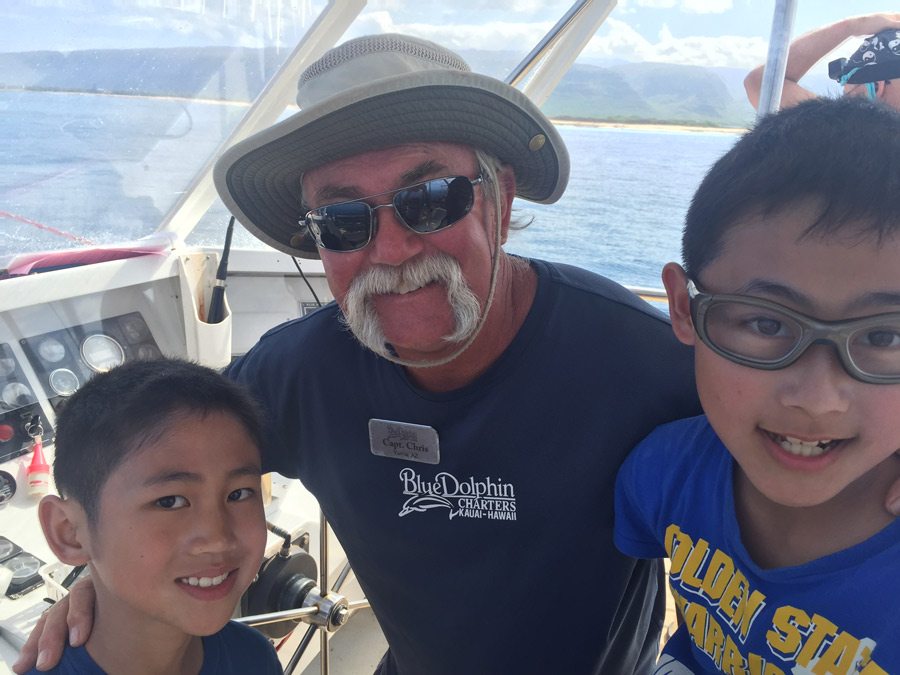 Thanks for following up on our tour on April 4th. My family and I had a wonderful time (again) and we certainly picked the best day of the week to go as the waters were calm as could be.
Special thanks to the awesome crew – Captain Chris, Ryan and Quinn. They were magnificent and I was very touched at how patient they were with my autistic son, Aden. You guys are the best! Please let them know that Aden says 'hi' and looks forward to seeing them again the next time we're on your beautiful island.
Here's a photo of my boys with Captain Chris.