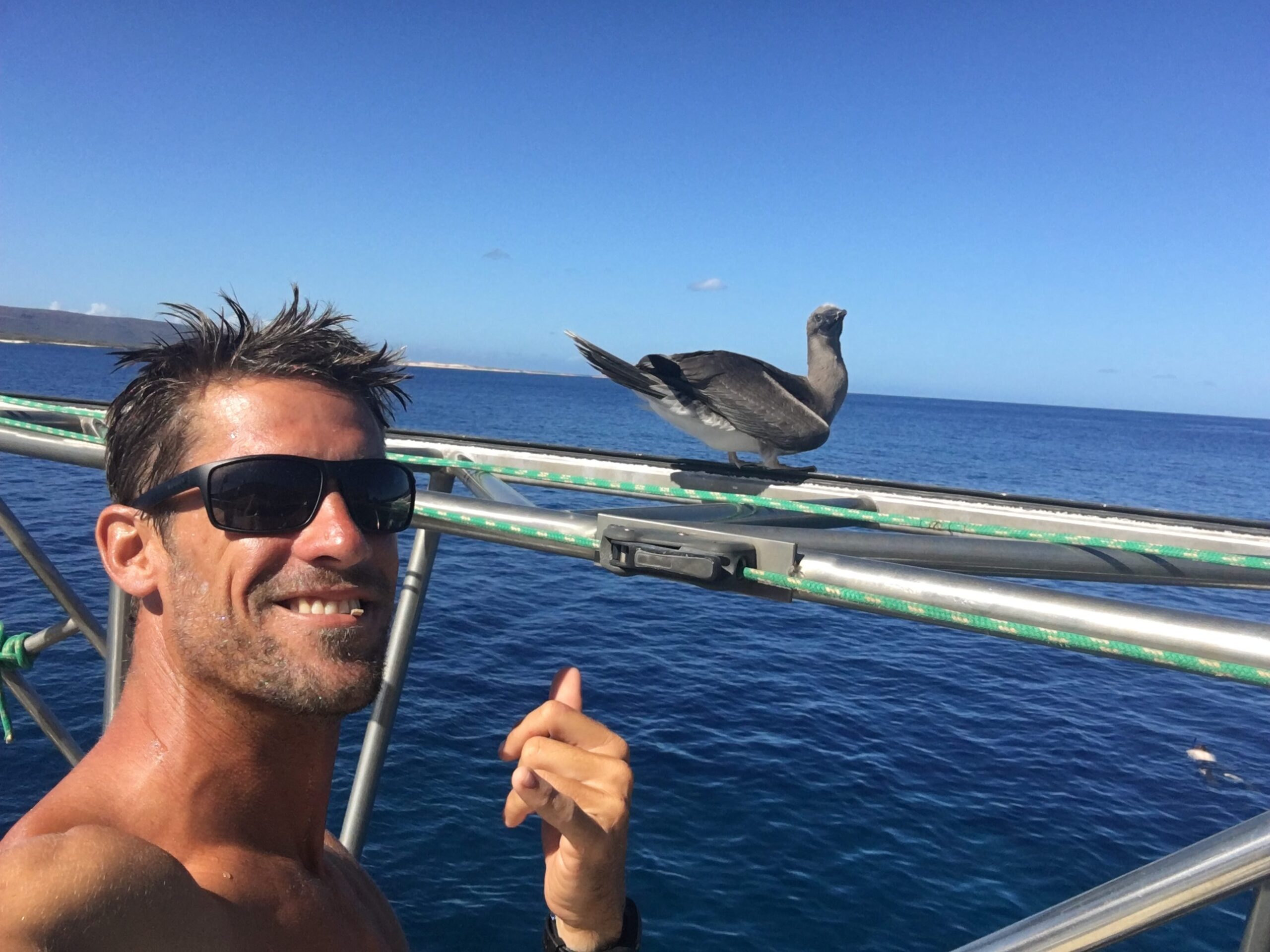 Hello Shaye,
I understand you are one of the owners of Blue Dolphin Charters.
My name is John, and I had my first experience with your company yesterday (9-27-18) with my wife Deb.
We were on the 8am cruise with captain Cole and crewmen Matt and Josh.
I can go on and on about how well the boat was maintained, the cleanliness, the great sites we saw, the food and the drinks. Those were all top notch, but thats not why I am writing this email.
During the snorkling portion of the trip, I cramped up and went under, I'm by no means a novice swimmer, I grew up in Minnesota, the land of 10,000 lakes so the water is not a stranger to me. But when I cramped up, I couldn't stay afloat and at that point things became very serious.
Matt did not hesitate to dive in and rescue me, and once I was safely back on the boat he continued to check on me. Thats standard "just doing your job lifeguard type stuff" which is great but it didn't stop there.
Matt really went above and beyond by "re-including" me into the party.
I'm a proud man, and was extremely concerned that my situation would have ended the cruise and forced us back to port early, cutting the trip short for several other people, which is something I would have felt extremely guilty about.

But fortunately that was not the case, Matt saw me bounce back and the party resumed like nothing happened.
The fact that the crew knew how to make sure I was safe, let me keep my dignity intact and ensured that the party didn't stop are things that you can't really put a price tag on.
So again, I can't express enough gratitude to Matt and the rest of the crew.
If I were to use the standard "5 star rating system" for Matts performance he would get a 10 out of 5 stars.
GIVE THAT MAN A RAISE!

I am a touring musician who plays gigs all over the world, and this experience is something I will be more than happy to share via word of mouth advertising for Blue Dolphin Charters.
Thank you for taking the time to read this and if you want any quotes to use in brouchures or any other advertising I am more than happy to obligue.
Thanks again,
John L.