Family Friendly Activities
All family members welcome, from young to senior! Everyone will be smiling the entire time. Blue Dolphin Charters friendly, approachable and knowledgeable crew makes sure everyone is safe and enjoying the trip! Youʻll never forget the dolphins, coast and your time together building memories.
Sightseeing & Snorkeling along the NaPali Coast
The NaPali Coast is a sacred place defined by extraordinary natural beauty. These emerald-hued cliffs with razor-sharp ridges tower above the Pacific Ocean, revealing beautiful beaches and waterfalls that plummet to the lush valley floor.
NaPali Coast Rafting and Snorkeling
Take a raft tour along NaPali Coast! Youʻll get close to the action, into sea caves and under the waterfalls! Our raft is quick and nimble, spacious enough for all the amenities you want and agile enough to get up close to the NaPali Coast.
We offer a range of fun things to do in Kauai! Explore the unparalleled beauty of the NaPali Coast. Snorkel and scuba dive in the crystal clear waters, see the largest and most peaceful animals on the planet during our Kauai Whale Watching Tour or celebrate life with a Sunset Dinner Cruise. The choice is yours!
Snorkeling in Kauai
Our boat tours offer easy access to some of the most beautiful snorkeling spots in Kauai. Explore the scenic NaPali Coast and the crystal clear waters of Kauai. Swim with the Hawaiian Green Sea Turtles or 'Honu' and other native marine life. We provide everything that you need for your Kauai snorkel adventure and our staff are fully trained to ensure your safety at all times!
Learn More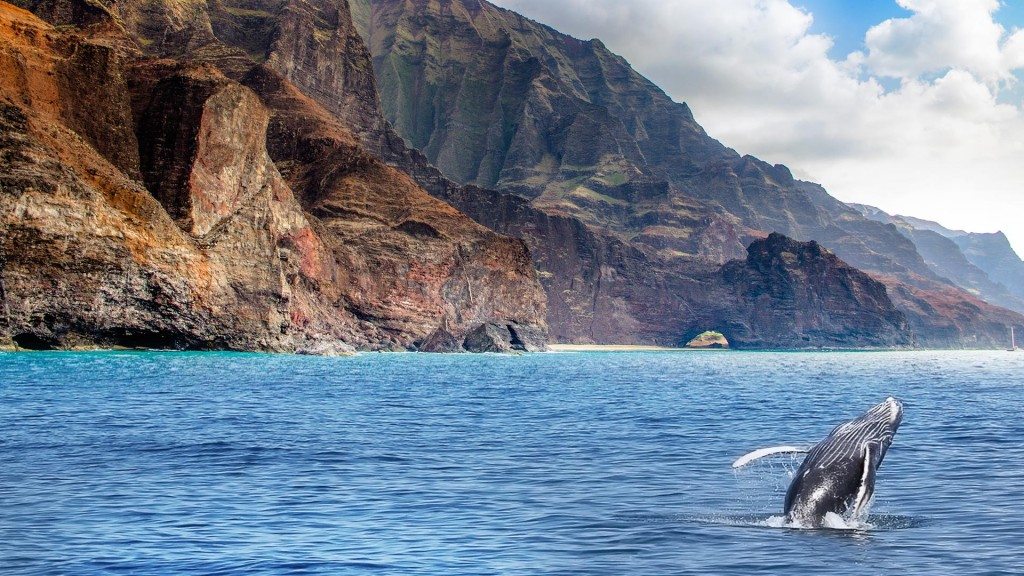 Whale Watching
Each winter the Humpback whales migrate to Hawaii in search of warmer waters and the Kauai whale watching season begins! Hawaii is the only place in the United States where these whales mate, calve, and nurse their offspring. Get ready to experience the sights and sounds of these massive and magnificent creatures and keep your eyes out for the newly born calves learning how to play!
Learn More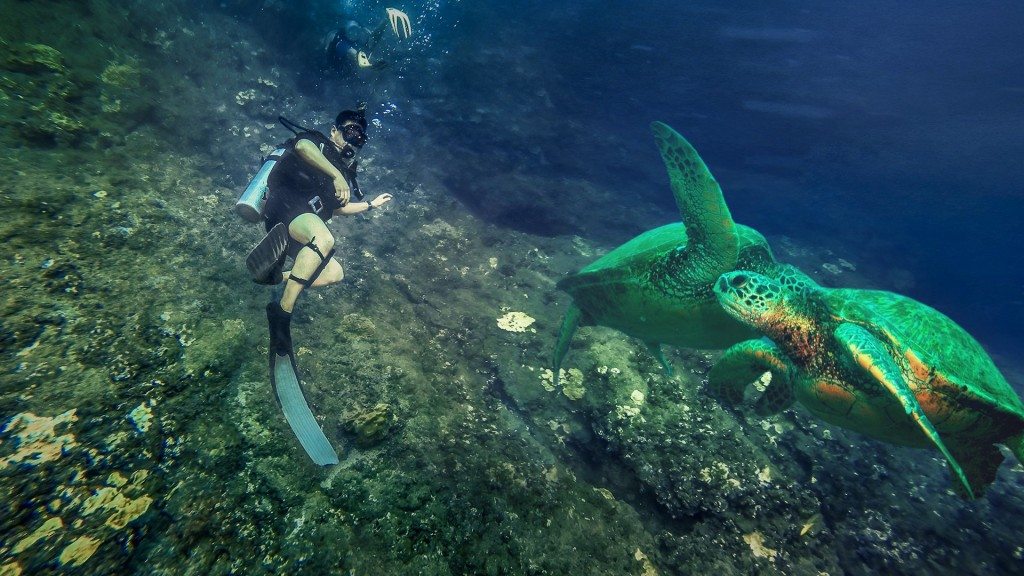 Scuba Diving
Join us for a morning adventure to scuba dive in the crystal clear waters of Niihau or along the beautiful NaPali Coast of Kauai. Whether you are an experienced diver or completely new to this world of underwater exploration, we have the knowledge and expertise to give you an unforgettable scuba diving tour of Kauai. Your safety and satisfaction is our top priority!
Learn More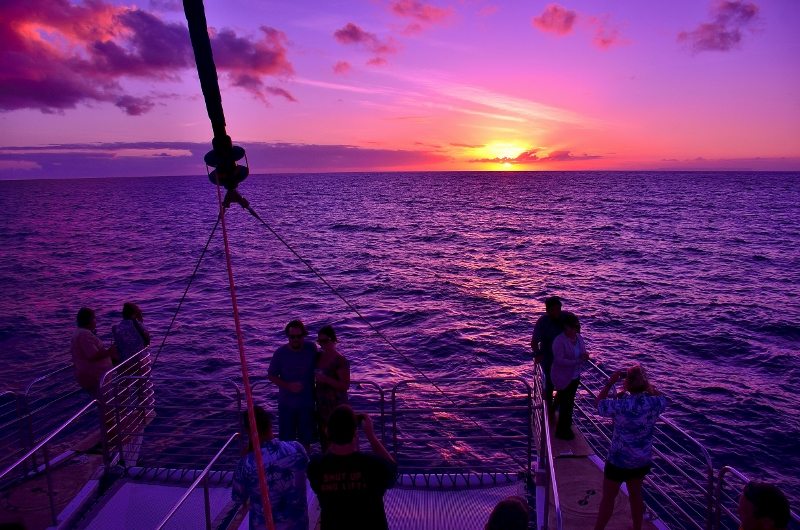 Kauai Dinner Cruise
Celebrate with us on one of our Sunset Dinner Cruises set against beautiful ocean vistas and the majestic mountains of the NaPali Coast of Kauai. Enjoy a delicious dinner buffet, pop open some champagne and toast to life as the sun drops below the horizon painting the sky with an unforgettable display of vibrant colors.
Learn More