Just incredible, a must do.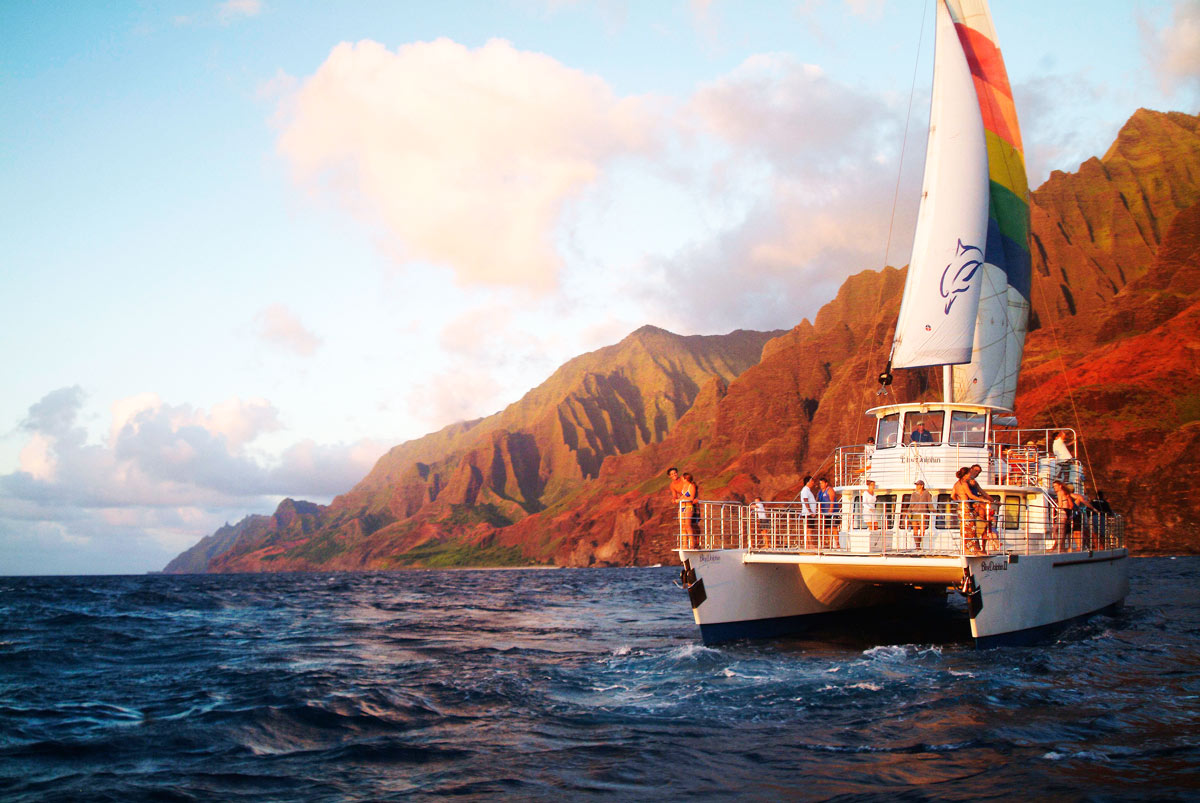 We did the NaPali Sunset & Dinner Coastal Cruise. This was one of the biggest highlights of our island hopping holiday, truly breath-taking. The wife & I consider that a holiday is never complete without a nautical adventure & this was definitely in that category. We can see why the NaPali coast is considered the most dramatic in the world & subsequently has been the scene for numerous movies, e.g. Jurassic Park, Godzilla, Pirates of the Caribbean, Avatar. The crew were fantastic throughout; the catamaran was captained by James who provided excellent information. Other crew members were Danny & Katelyn who were magnificent in ensuring the drink, alcoholic & non-alcoholic, flowed freely. They also took a great deal of time out to take photographs of us. Food was also excellent. A bonus was we had dolphins both outbound & inbound swimming on the bow waves of the catamaran, fabulous.
"Best day EVER!"
My girlfriend recommended Blue Dolphin catamaran tours to us and now we will recommend it to everyone too. What a great time we had! The crew (Greg, Ryan and Ben) were so friendly and accommodating. We got to see the cliffs up close as well as dolphins, turtles and flying fish. The food was good too.