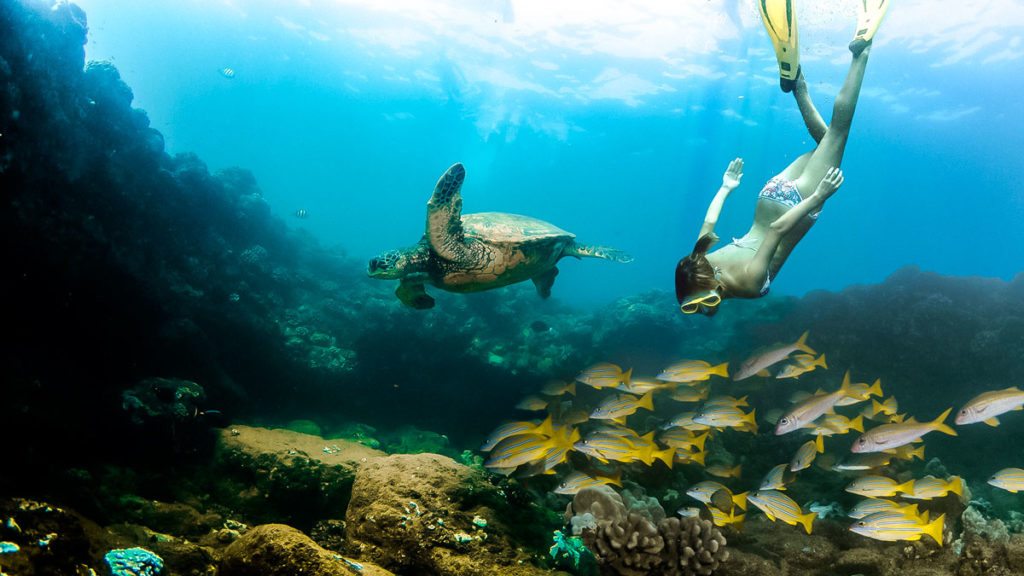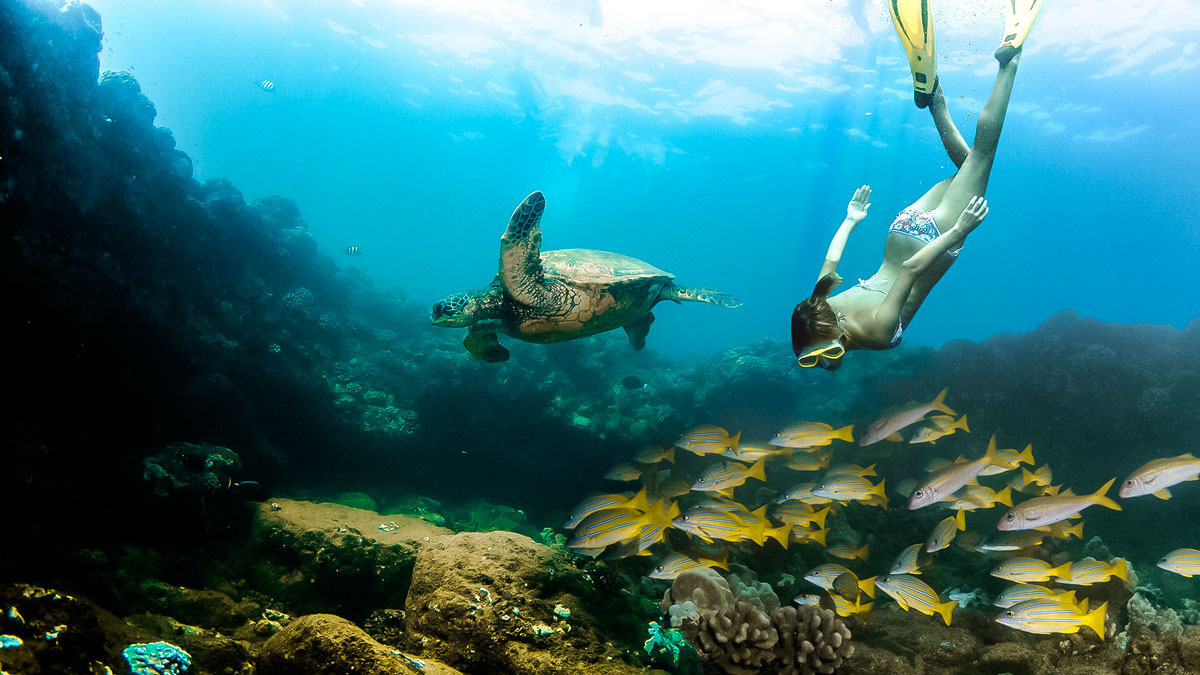 The Napali Coast offers some of the Best Snorkeling In Kauai
Our boat tours offer easy access to some of the most beautiful snorkeling spots in Kauai, places that would otherwise be inaccessible. Surrounded by the raw beauty and nature of the Napali Coast  – simply relax on one of our spacious boats or dive all the way in for the opportunity of a lifetime to swim with some of the most beautiful and rare marine life on our planet.
Snorkeling in Kauai is always an adventure. Although the ocean tides and quickly changing weather can pose a threat to inexperienced ocean goers – we provide you and your loved ones with a safe environment for your family adventure. All of our staff and crew are trained to not only give you knowledge, information and a unique perspective on our ocean and its marine life – but they will also keep you safe while snorkeling in the waters of Kauai!

Swim with the Hawaiian Green Sea Turtle or 'Honu'
One of the greatest treats of snorkeling in Kauai is getting to swim with the Hawaiian Green Sea Turtle or Honu. In Hawaii the Honu are a symbol of good luck and longevity and are known to live to be more than 80 years 0ld. These huge turtles are on average 3+ feet long and can weight up to a few hundred pounds.
The largest Green Sea Turtle was recorded at 5 feet long and weighed almost 900 lbs! These beautiful creatures are listed as an endangered species, however they can be seen along the shores and in the deep waters of Kauai and other Hawaiian Islands. Although sightings are not guaranteed our snorkel tours give you the opportunity of a lifetime to swim with these peaceful Honu.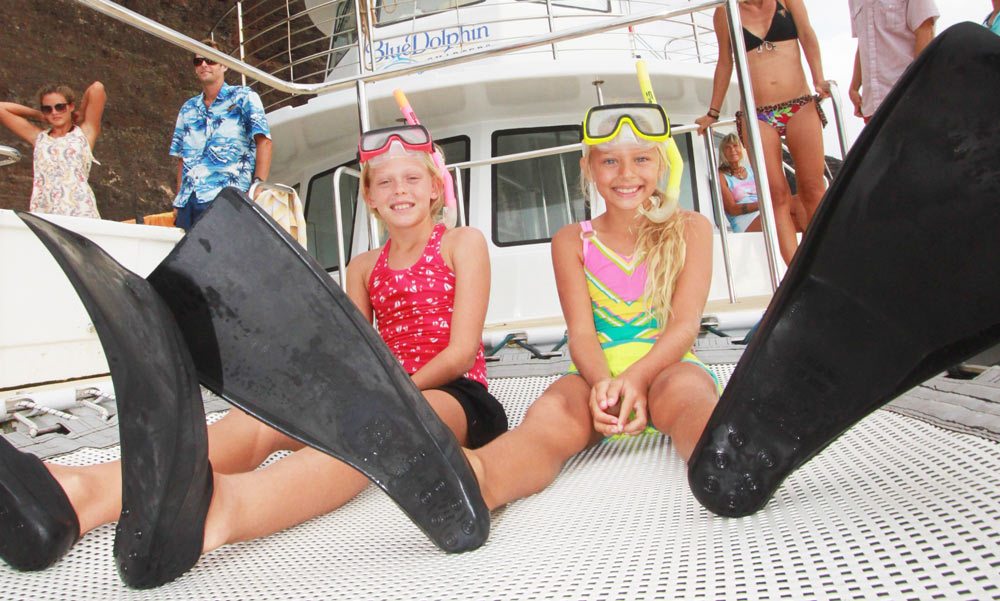 We provide everything that you need on your Kauai Snorkeling Adventure
The best part about our family friendly snorkel adventures is that they are all inclusive and we provide everything you need to have the time of your life. All you have to bring is a towel, sunscreen, and your spirit of adventure. All basic snorkel equipment is included in the cost of your snorkel tour.
We have Coast Guard certified life vests onboard for children and adults. They are not required to be worn at all times, but we do have them available. We also have inflatable snorkel vests that can be worn in the water, as well as noodles and kick boards. Book one of our snorkel tours below and join us for a fun, family friendly adventure!