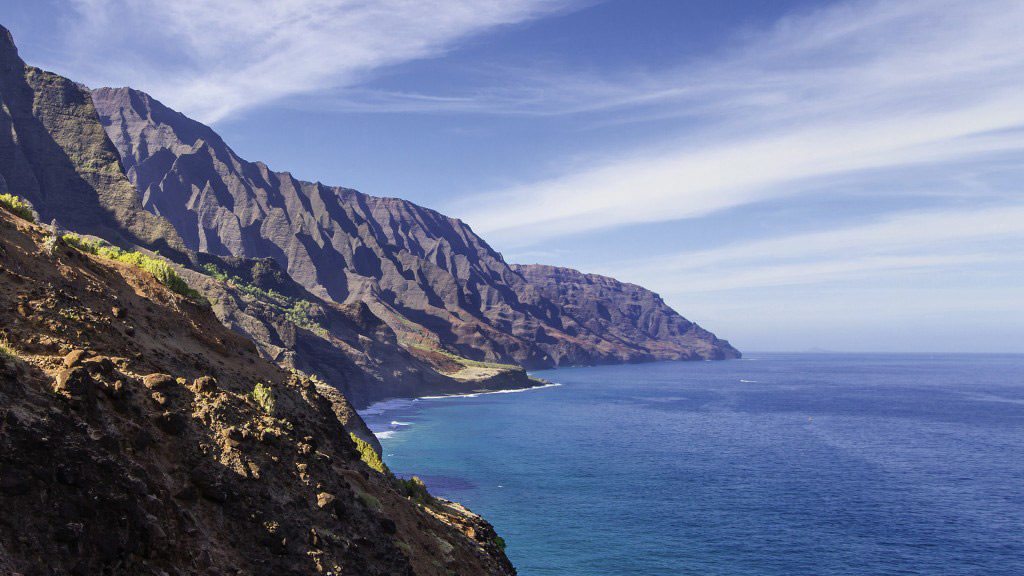 The Napali Coast
The Napali coast of Kauai is an exquisitely beautiful backdrop to the crystal clear ocean waters. The cliffs or pali, are grand rugged peaks weathered by the elements of the island. Narrow, steep, green peaks pierce the blue sky, while water cascades down the falls ending their flow into the sea. This 17 mile stretch of epic coastline is, for the most part, uninhabited and a large portion of the coast that stretches between Polihale State Park and the Kalalau Valley is inaccessible by foot.
Hiking the Kalalau Trail out to the valley and camping along the way is a popular yet somewhat limited way to see the world famous Napali Coast line. Boat tours provide easy access to the astonishing raw beauty and landscape that is the Napali Coast of Kauai. Blue Dolphin Charters offers comfortable Napali Coast cruises on Kauai's most spacious catamarans that will allow you to relax and take in the grandeur of these sights as well as give you the opportunity to see dolphins, whales, turtles and colorful fish along the way!

Experience a Breathtaking Kauai Sunset
Celebrate life and take in breathtaking views as you cruise along the Napali Coast on one of our spacious 65′ catamarans for an unforgettable dinner tour. Enjoy sodas, juices, water and snacks as we explore the coastline while the crew keeps you entertained with local stories about the sights on the way.
The afternoon lighting is unforgettable as it streams into the valleys of the Napali Coast and you won't want to miss out on our "Titanic" photo opportunity. A delicious luau-style buffet dinner complete with beer, wine and Mai Tais is served as we sail back toward Port Allen.
The small island of Kauai with its gigantic jagged mountain peaks and low cloud cover mixed with an ever changing weather system yield some of the most spectacular sunsets in the world. There is no better way to see this great display of nature's beauty, than along side of your loved ones on a relaxing Napali Coast dinner cruise.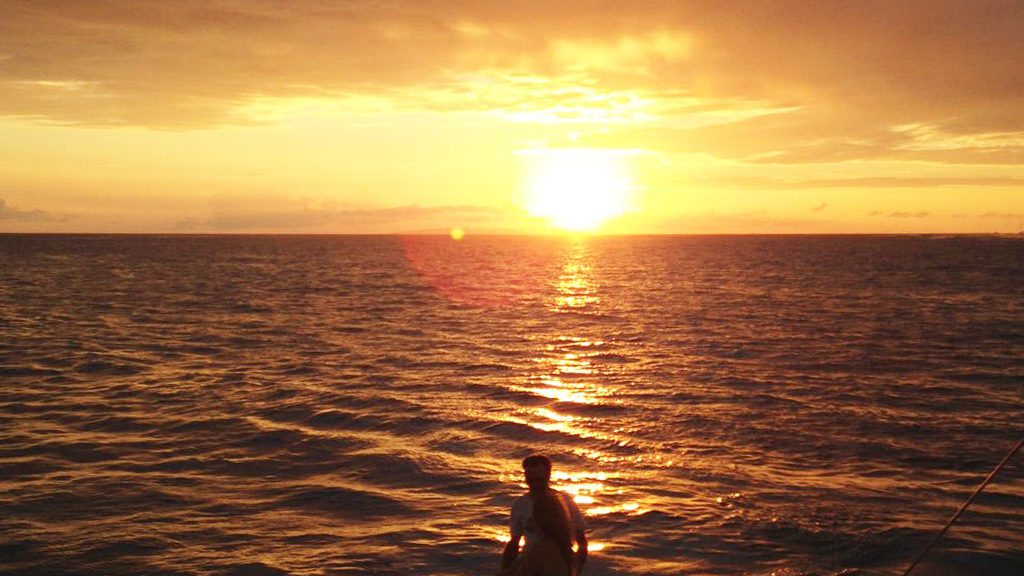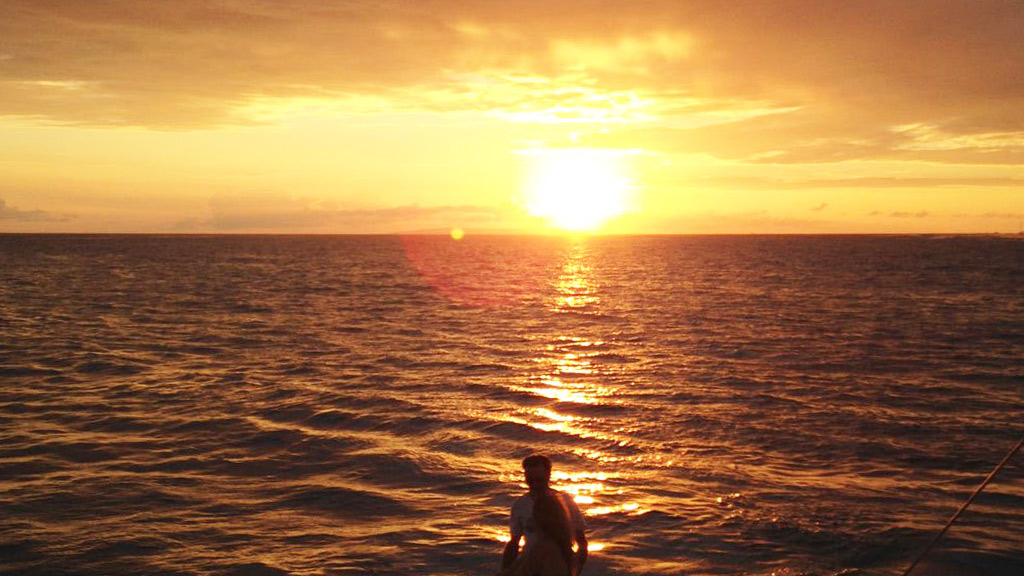 Looking for a quick and easy Kauai Sunset Cruise?
For those of you who wish to celebrate and take a short Kauai sunset tour, without having to spend 4 or 5 hours on the water – we have the perfect sunset cruise experience for you. Our South Shore Sunset Cruise gives you all of the splendor of a Kauai sunset, without taking up your whole evening. Enjoy appetizers throughout the second half of the tour and our open bar of Beer, Wine & Mai Tais from start to finish. Toast to life with a glass of Champagne when the sun goes down and keep this sunset cruise in your memories forever!